Make Yard Work Easy with Bark Blowing Services
Giving the front and back yards a good weeding and then refreshing the mulch areas with a fresh layer of bark is a great way to beautify your landscape for the year.  Bark mulch enhances the soil and vegetation, provides warmth against frost, and helps retain water, moisture, and nutrients.  However, using a wheelbarrow and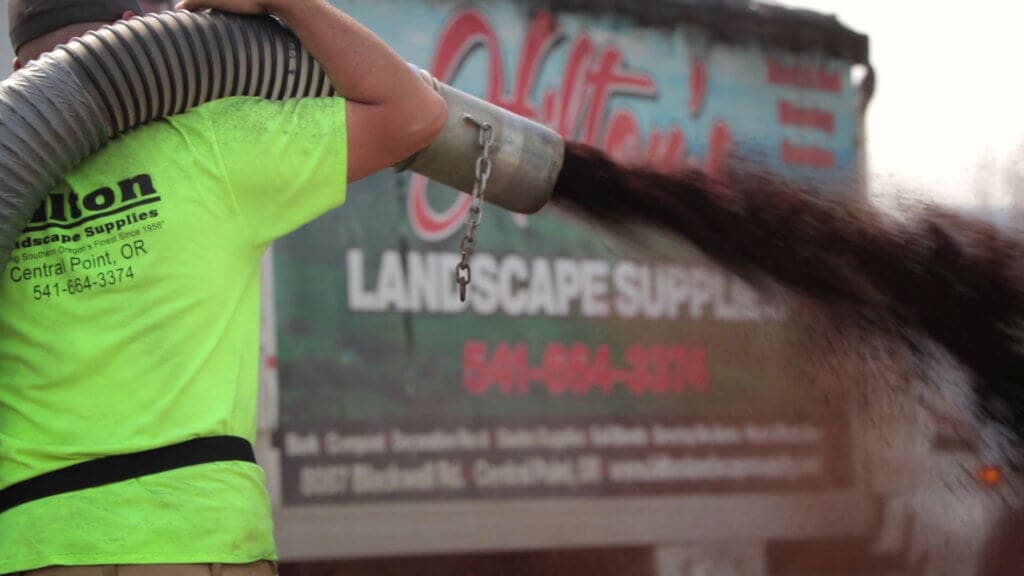 shovel to spread bark mulch over large expanses of ground isn't an activity most homeowners enjoy. 
The good news is that there's another superior option:  bark blowing services.  Hiring a professional landscaping supply company to blow in bark and other materials is a great way to get the job done.  Here are just a few of the benefits of using a bark blowing service.
Three benefits of bark blowing services:
It's faster.

 One of the most significant benefits of having bark mulch blown in is the time it will save you.  Once the truck arrives, it will only take the crew an hour or two to have your yard looking brand new.  Best of all, you get to sit back and relax while the work is getting done.  Most mulch blowing teams can apply about 60 yards of mulch per hour.

It's more economical.

 You will likely save money for large projects by selecting a mulch blowing service over manual do-it-yourself methods.  Purchasing mulch in bags works well for small projects like individual flower beds, but buying mulch in bags is the most expensive option.  Picking up a yard or two by truck works well for a specific area, but you'll be spending more money on gas traveling back and forth for multiple loads.  With a mulch blowing service, all the mulch you need is delivered at one time and applied most efficiently.

You'll get a consistent application. 

It's far too common with DIY jobs to miss spots or apply too much or too little.  Professional crews are well-trained to apply mulch levels evenly throughout the landscaping.  The result will be a longer-lasting application that looks great all year long.  Mulch blowing applications make it easy to access all those hard-to-reach areas, so every part of your yard gets the coverage and protection it needs.
Get Your Yard Ready for the Season with Bark Blowing services from Hilton Landscape Supply.
Our crews make upgrading your landscaping as easy as making a call to Hilton Landscape Supply.  You can choose just about any of our barks, soils, and sawdusts for blowing application to achieve the appearance you desire.  Our trucks come with about 300 feet of hose, so we can reach most front and back yards with ease.  Sit back and relax while our professionals install the materials and clean up afterward.  
Did you know Hilton Landscape can also convey heavier materials?  If the thought of shoveling gravel or carrying buckets of pebbles is deterring you from completing your landscaping goals, worry no further!  Our CAS truck has a conveyor delivery system that allows us to install rock (up to 3 inches in size) with ease.  Our conveyor system can easily reach spaces within about 50 feet of the truck.
It's time to check-off bark mulch upgrades from your outdoor landscaping task list.  Give Hilton Landscaping Supply a call today for more information.  We'll have your yard looking like new in no time!