Hilton has a wide variety of bark for every coverage need, Hilton offers competitive pricing and delivery for all of its bark coverage jobs.
Bark Blowing Service:
Can install barks and most soil blends
With about 300' of hose on our trucks, barks can be blown into even some of the hardest areas needing mulched
Blowing in soils, we are limited to about 120' of hose from the truck
Delivery, professional install and clean up are all part of the services you will receive
With a large variety of bark options available, we can add the finished look to your property you desire
Our truck cannot go off-road, make sharp turns, or traverse driveways with drastic transitions from the road to driveway
All obstructions in driveways that would hit the truck from the side or above must be removed prior to truck arriving.
Hilton's CAS truck is a conveyor delivery system:
We can install materials from rock (up to 3"), soils, compost, and barks. Whether you need your material placed over a fence or spread in your front yard, our CAS truck can get the project done for you. We can convey material up to about 50' from the truck (material and location determine actual distance reachable) saving you time and your back!
For any questions please contact Mike Young 541-664-3374.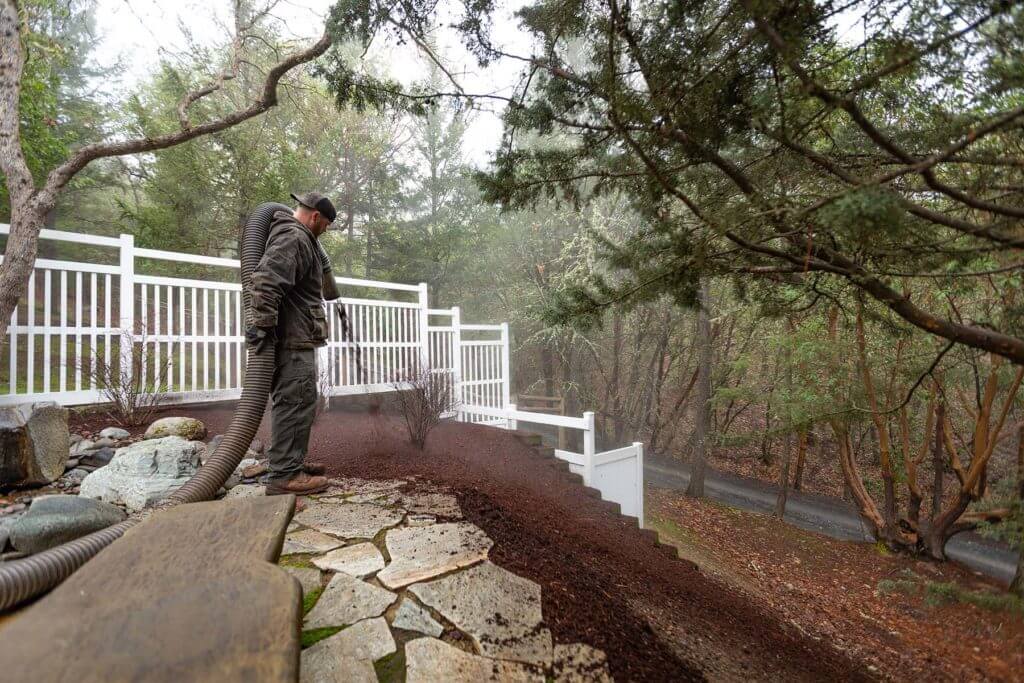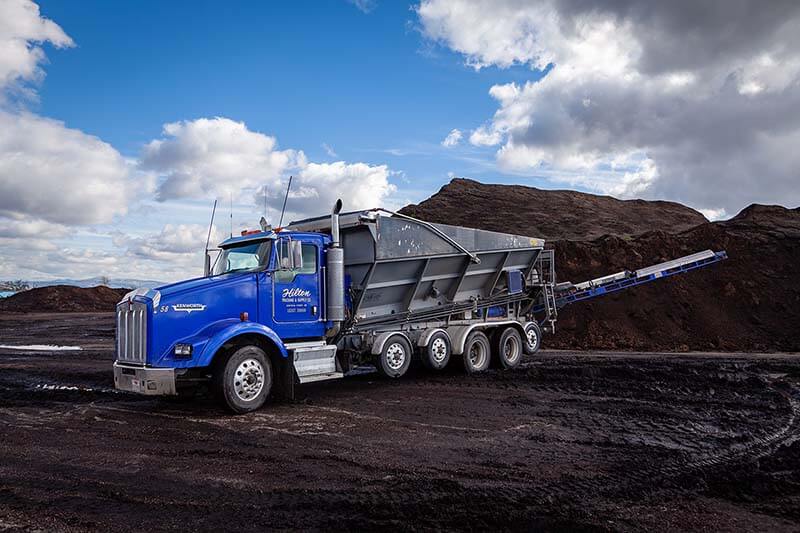 Contact us today to schedule an appointment
OFFICE: 541-664-3374
CELL: 541-301-6409
EMAIL: mikeyoung@hiltonlandscaping.com