Hilton's CAS truck is a conveyor delivery system:
Hilton has a wide variety of bark for every coverage need; Hilton offers competitive pricing and delivery for all of its bark coverage jobs.
We can install materials from rock (up to 3"), soils, compost, and bark. Whether you need your material placed over a fence or spread in your front yard, our CAS truck can get the project done for you. We can convey material up to about 50' from the truck (material and location determine the actual distance reachable), saving you time and your back!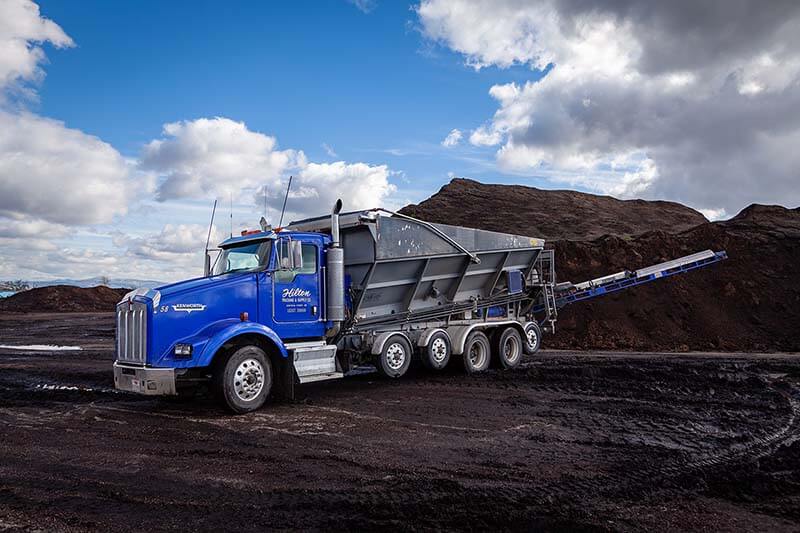 Contact us today to schedule an appointment
OFFICE: 541-664-3374
CELL: 541-301-6409
EMAIL: mikeyoung@hiltonlandscaping.com