Can You Install Pavers in the Winter?
Homeowners are usually fired up about landscaping and outdoor projects in the spring and summer.  However, there are several disadvantages to waiting until the weather begins to warm up.
Working in warmer weather is tougher on your body.
It can be challenging to schedule the help you need during these busier times.
There are other activities you'd rather be doing in the nice weather.
And of course, you're losing precious time that you could be enjoying your new outdoor living area.
Working on your hardscape landscaping projects during the winter is a great plan for all of these reasons.  Here are some of the most common questions our customers ask about winter landscaping projects:
1.    Is it ok to install pavers during the winter season?
Absolutely!  The only two conditions to keep in mind are overly moist or frozen solid soil conditions.  Luckily for us, most areas within Southern Oregon and Northern California experience relatively moderate winter conditions.  Even with snowfall, there's little ground in our region that experiences a hard freeze or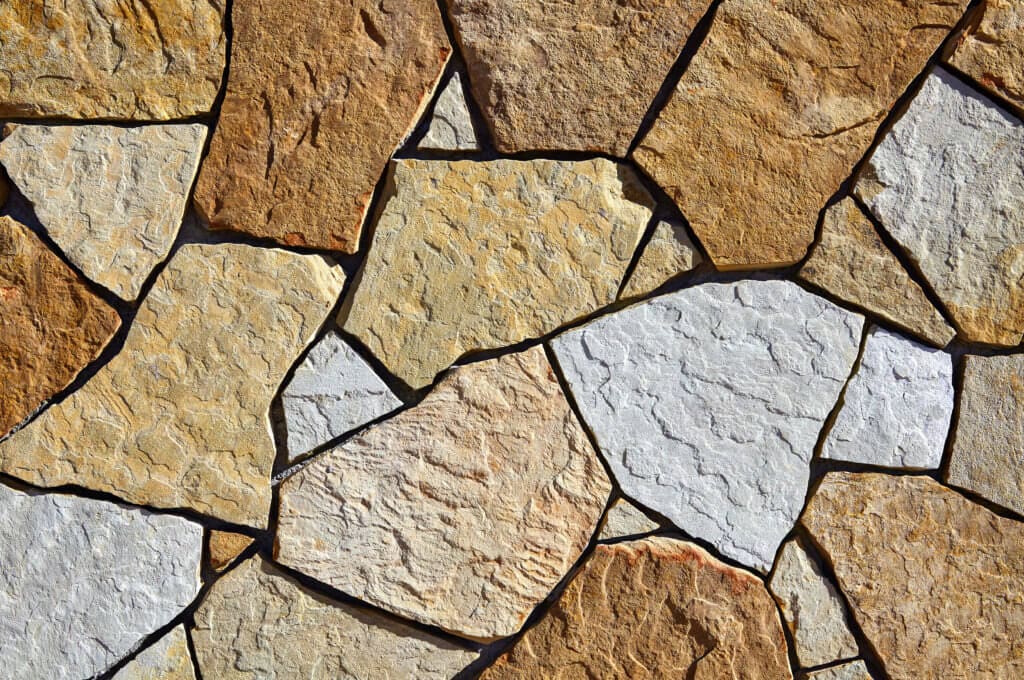 excessively wet conditions.  As long as the soil can be dug and is solid enough to hold a proper sub-base, nothing keeps you from doing this work any month of the year.
2.    Do cold temperatures affect the structure of pavers?
Repeated freezing and thawing will weaken the structure of bricks and pavers; however, it is not usually cold enough in our region for this to be a concern.  One component that is highly affected by freezing temperatures is the mortar.
If you use mortar to hold your pavers together, you should do the work when air temperatures are at least 40° F.  By covering the work in the evening hours, the pavers and mortar will stay a little warmer in the event there is an overnight freeze or frost.  However, if the temperatures get too cold, the mortar might not set properly and cause your walkway or patio to crack.
3.    What other temperature concerns should I be aware of?
If your location is subject to heavy frosts, you should monitor the temperature forecast and work around it.  Heavy frosts can shift the ground slightly, resulting in an uneven or unstable base.  The soil and any foundation gravel must be compacted exceptionally well, and it's a good idea to check repeatedly to ensure it is level.  Doing so will help the ground stay solid in the event it freezes.
4.    What should I do to protect my hardscape in the winter?
First and foremost, don't sprinkle salt or other defrosting substances on your pavers.  Because pavers are constructed of porous material, these substances can worsen freezing conditions, destroy the structure of the pavers, or cause staining.
A helpful step is to seal your pavers routinely.  A good seal will help to prevent chips and scrapes and keep your pavers in good shape throughout winter conditions.
At Hilton Landscape Supply, we make it simple to bring your dreams to life.
If you want to install pavers this winter or any other time of the year, choose Hilton Landscape Supply for all your hardscape needs.  Our professional team at Hilton Landscape Supply can help you outline your project and select the best materials to do the job.  We have a variety of flagstone and pavers for you to choose from to create a look uniquely your own.  We'll even deliver your materials right to the worksite.  Visit us today to learn more about the possibilities.