From Foundation to Move In, Landscaping Materials Are Important for Your New Home
If you're considering building a new home, establishing a relationship with a local landscape supply company should be at the top of your list.  Landscaping materials such as gravel, sand, topsoil, and amendments will be as crucial to your project as lumber and nails.
The Foundation
Building a proper foundation for your dream home is one of the most critical steps of your construction project.  Foundations provide stability, insulates against cold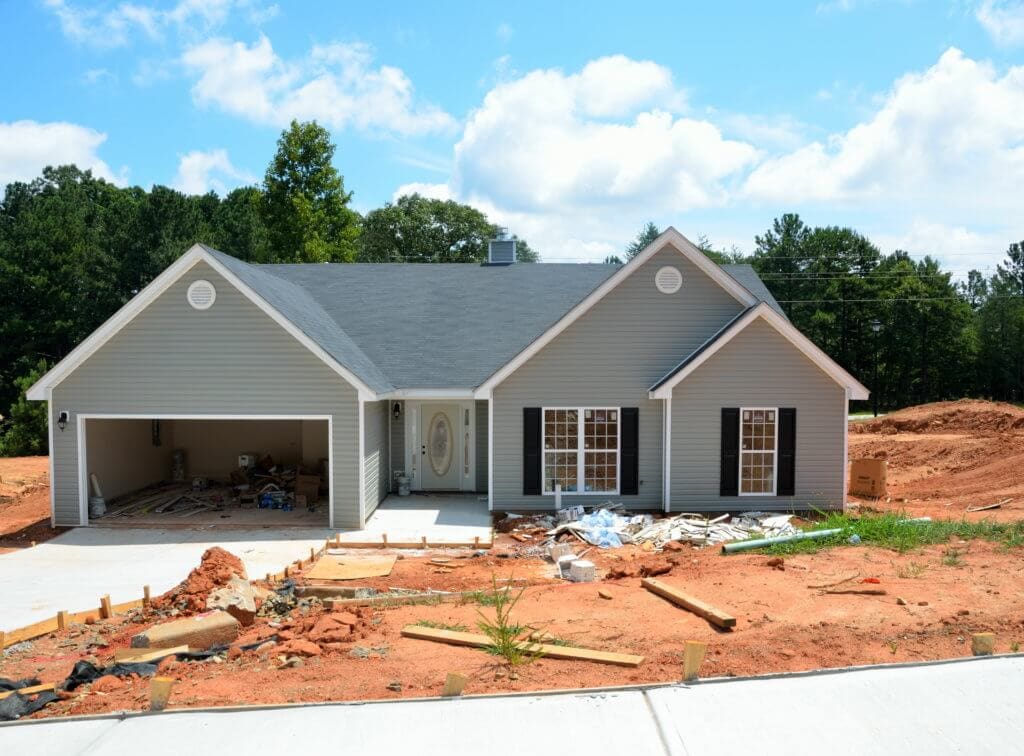 temperatures, increases ventilation, and will help your building remain standing in the event of an earthquake.  All in all, foundations are critical to maintaining the integrity of your structure for a lifetime.  Spending time on selecting the right products and construction crews to build your foundation will pay off with many decades of worry-free living.
Once the ground is scraped, dug, and leveled for your foundation, the construction team should cover the exposed earth with several inches of gravel.  Regardless of the type of foundation you choose (concrete slab or pier foundation, for example), the concrete will need a sturdy base to rest upon.  It's essential to make sure the gravel is thick enough to provide stability while creating sufficient drainage.
Backfill
After the foundation is formed and the concrete has had sufficient time to cure, the ground will be backfilled around it.  Your construction crew should test the soil before using it to ensure it doesn't contain excessive moisture. Dirt containing too much water will seep moisture into the concrete and cause your foundation to crack and leak over time.  If the soil isn't suitable, you may need to bring in fill dirt with a better composition for the job.
Yard and Plants
Once your home is built, it's time to think about designing your outdoor space.  Adding topsoil to the yard areas will help establish grass more quickly and support new shrubs, trees, and plants.  Larger boulders, walkways, and patio areas will create interest and enhance the livability of your new yard.  Adding bark mulch around trees and in flower beds enhances the look of your plants and provides the soil with nourishment.
If you're considering building a new home, contact Hilton Landscape Supply today!
Hilton Landscape Supply has all the landscaping materials you need to complement the construction of your new home.  We can work with you to determine the best products for your specific project.  We'll even haul your products directly to the building site to make your work easier.  And once you move in, we'll continue to serve you with planting mulches, organic compost, decorative rock, and much more to transform your yard into your outdoor paradise.  Visit us today to see everything we have available for you!